Recent Work
DEVELOPMENT • STRATEGY & PROCESS• SUSTAINABILITY
Why Work With Me
DEVELOPMENT • STRATEGY & PROCESS • SUSTAINABILITY
My holistic and detailed perspectives of packaging make it possible for me to work with the whole packaging value chain to optimize cost, design and production for your packaging.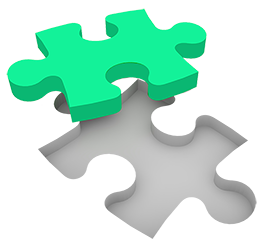 DEVELOPMENT
I can help your company develop new packaging or update outdated packaging. First, I define all your packaging requirements to establish which is the best packaging for you. Then I drive the development project from design & construction, suppliers and logistics, to kitting line and launch, in close cooperation with you. Specifications and packing instructions are made to secure the production. I can also help find new suppliers and materials from my global network.
STRATEGY & PROCESS
What is a packaging strategy? It could be an increased focus on sustainability or a need to improve the unboxing experience, but also a strategy to meet the growing e-commerce or a new kind of product models. Maybe your volumes have increased or decreased, and the packaging production must become more efficient. When you have a strategy, and a process to follow this strategy, you know that everyone involved has the same focus, and your goal will be easier to reach.
SUSTAINABILITY
If your product can't be handled without packaging, the second-best solution is to design the packaging for sustainability from start. Apart from protecting your product, the package should be made with sustainability in mind, from sustainable materials, logistics, size & weight, shipping and production, but also social sustainability during the entire production process. I can help you find those solutions.
To develop great packaging,
you need to work with the whole
packaging 
value chain
"I had a very positive experience working with with Cecilia ( Tofterö Packaging Development ) over the course of 18 months in which packaging was developed and refined, prototypes was produced and suppliers secured before we finally went into production. Cecilia was a reliable and self driven consultant to the project who did a lot of the communication and quality assurance with the supplier in China. I could not have been happier with her dedication, knowledge and flexibility to get our concept idea into reality in a sustainable paper only packaging solution."
"Vi skickar ofta ut förpackningsprover till våra kunder och hade därför ett behov av att skapa en snygg och praktisk transportlåda. Samtidigt som lådan ska skydda innehållet vid transport, så måste den kommunicera Flextrus kärnvärden och även ge mottagaren en trevlig upplevelse vid öppnandet.

Tofterö antog utmaningen på bästa sätt och har bidragit med stor kunskap, kreativitet och energi. Vi fick hjälp med allt från konstruktion och dekorer till offerter från tillverkare. Resultatet är en snygg och innovativ låda som skapar en wow känsla hos mottagaren – precis vad vi önskade!




Vi kan varmt rekommendera Tofterö för liknande uppdrag!"
To work with Cecilia is not only a pleasure for her great mood and energy but her skills, knowledge and network gives to her work a great effectivity and response time. She is into the smallest micro-metric detail but looks from an holistic point of view too. She comes on board as a strong team player. Highly recommended!!
"We are extremely happy to have Cecilia at Tofterö.se in our partner network to help us deliver IoT product development projects for clients such as seco tools. Cecilia does not only add domain expertise but she is also very flexible and easy to work with and delivers results quickly. "
"We at Hövding faced a major challenge when we should launch our newest product, Hövding 3, regarding packaging. The package should not only match our brand, our values and our product, there were also demands from several different stakeholders, but most important, the concept must not exceed the existing budget. With her expertise, Cecilia helped us create a list of requirements and from that she developed a packaging concept that beat everyone's expectations (tears were dropped when the packaging was first presented).
With her amazing energy, creativity and attention to details, Cecilia has been an invaluable resource, not only in the work of the packaging concept but also with everything from finding the right suppliers to quality assurance throughout the whole process.
The reception for our packaging has been overwhelming. Everyone, from the press, customers, suppliers to retailers are pouring praise and admiration for our new packaging. We at Hövding thank Cecilia most humbly for all the work and we highly recommend her and Tofterö Consulting."
"I had the great pleasure of working with Cecilia in my last project and I was impressed by her attention to detail and quality, and her commitment to our customer's needs.

I would happily work with Cecilia again, and highly recommend her and Tofterö Consulting."
Cecilia Tofterö helped us with designing and finding the right vendor to produce our retail box for our product called SENS. […] we had no idea on how to create a retail box, and we wanted to use one retail box for two different products, so the box had to be designed to fit two different interior fittings, which Cecilia made possible with a smart and optimized design. Tofterö also optimized the footprint and made the box as small as possible to cut waste. […] It's obvious that we are very pleased with the service and the final product Tofterö.se delivered.
Let's Work Together
TELL ME MORE ABOUT YOUR PROJECT
Don't hesitate to give me a call or send me an email message to talk about you future packaging.